"It is always my goal for every space I design to be highly functional for how a client lives in the space, but also just as beautiful," says Ann-Marie Goddard of Exodus Design Group. Together with her husband Christopher, they run a business that designs and builds homes, and also furnishes and decorates them, with Christopher as the general contractor and Ann-Marie as the designer and project manager. "My husband and I work as a team," she says. "We plan for and execute every phase of the projects we are hired for, to give our clients, the very best results for every project." What they're doing must be working: Ann-Marie and Christopher have been working together at their business for almost 14 years. "As partners, and as a family, we've been blessed," she says.
Exodus offers home interior and exterior design and general contractor services, both for renovation/addition work and building from the ground up. They've been awarded Best of Houzz for 2016, 2017 and 2018, but their biggest reason to celebrate is the opening of their new showroom in West Kingston. "It is just as much an interior design house – which includes an extensive fabric library and custom furnishings – as it is a showroom," Ann-Marie says. "We showcase tile, lighting, flooring and plumbing finishes, as well as countertops, appliances, and kitchen and bath cabinetry." Exodus has a collection of artisan, American-made lines hard to find elsewhere in the state. They offer special accommodations for builders and designers who want to shop at the showroom or order from them – everything from special pricing to different design hours to work with their schedules. She says, "We love to work with people who are working on large home projects and who need help with customization."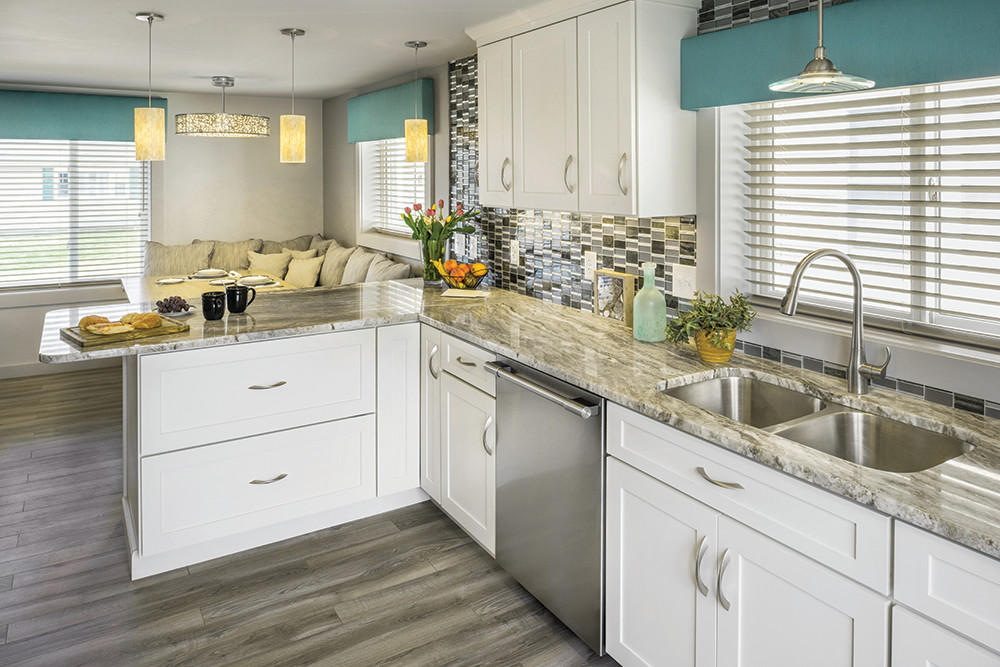 Starting a showroom seemed a natural extension of the design services Exodus already offers. "I love the creative process - every part of designing and then watching how it is achieved as it the design is executed through the build process," she says. "I love bringing together colors, finishes, textures, fixtures and furniture to create a beautiful space for my clients." The best part, Ann-Marie says, is "the final walk through when it is all in place and cohesive." By then, she and her clients have spent so much time together, "that often times we have become friends. I listen to what their vision is, and get to know them and how they live in their spaces."
Exodus serves Rhode Island, especially the coastal communities, but will travel to Massachusetts and Connecticut for projects both residential and commercial.
What's especially nice about having one design-build team is that it eliminates the all too common delays in communicating between designer and contractor. "I work with my husband to manage the schedule of his crew, which ensures the project not just be designed in a timely manner, but a team is available to make that design a reality without a long wait." It's also common for Exodus to work with other designers and builders who have their own clients, and they offer trade discounts to outside designers and builders. "Even if a homeowner already has a builder we welcome the opportunity to assist with design aspects such as custom choices in tile, cabinetry, vanities, custom furniture, lighting or any other finish you might need," Ann-Marie says. "We are excited to be involved, to add value and to help make your home improvement project what you have been dreaming of."
No matter how large or small the project, Exodus treats everyone with the same level of quality, care and attention to detail. "We are a faith-based business," Ann-Marie says. "The most important thing about what we do is our interaction with our clients, vendors and everyone we encounter through the business."
351 Liberty Ln., Suite 16, West Kingston | 782-2700